WEEKLY BULLETIN 2017-2018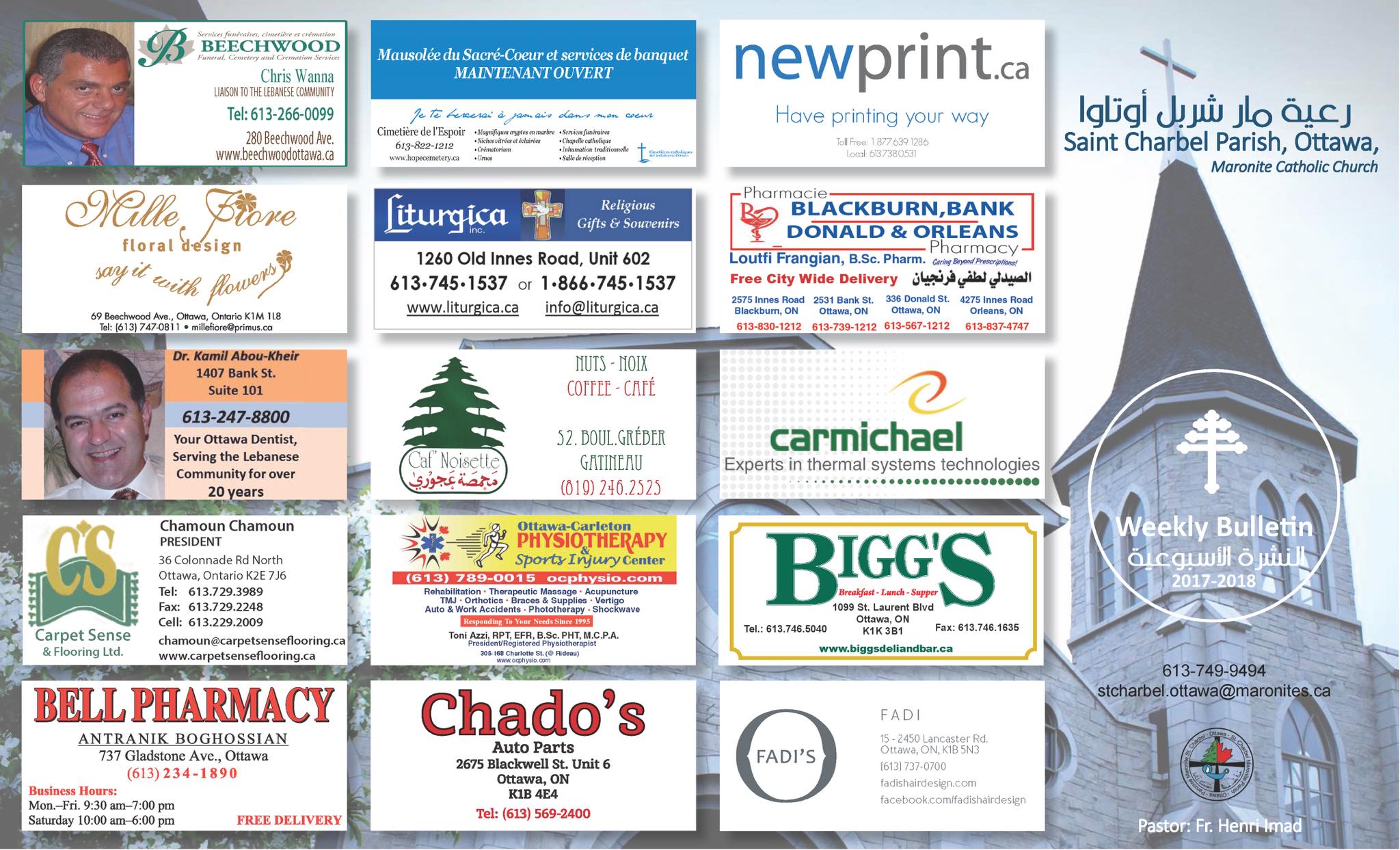 Did you know our weekly features all of our latest news such as memorial dates,
orientation sessions, youth group meetings and wonderful spiritual content like the Word of the Day? 
Every week there is something new and different to discover.
A special thank you to our sponsors who will be supporting us throughout the year!
Download our latest weekly, available in PDF format on our website or pick it up after mass!
Third Sunday of Great Lent: Sunday of Hemorrhaging Woman: March 12th 2017
Second Sunday of Great Lent: Sunday of the Man with Leprosy: March 5th 2017
First Sunday of Great Lent: Cana Sunday: February 26th 2017